Now, here's one of my favourite future husbands putting both his hotness and humour to good use. Ryan Reynolds will be appearing in the stage show "Celebrity Autobiography" in which - get this - celebs read other stars' autobiographies word for word and
make comments
... Yeaaahhh, if that's not the recipe for a real riot, I don't know what is.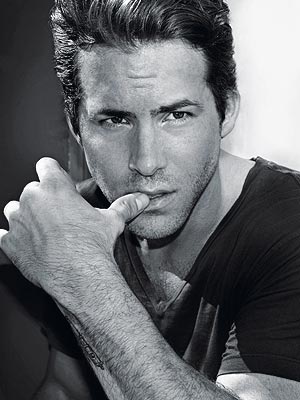 An A-list of stars will take to the stage July 11 at Le Petit Théâtre du Vieux Carré for two shows of "Celebrity Autobiography," including Bryan Batt ("Mad Men"), Mario Cantone ("Sex and the City"), Jennifer Coolidge ("American Pie"), John Goodman ("Treme") as well as Eugene Pack and Dayle Reyfel, who developed the show, and
Ryan Reynolds
, who is in town shooting "Green Lantern."
Ryan Reynolds is among the actors scheduled to take the stage in 'Celebrity Autobiography' on July 11 at Le Petit Theatre.
The best part about this? (Besides of course, Reynold's glorious six-pack and sensual charm?) Part of the proceeds from ticket sales will be going to a Gulf Oil Spill Relief Fund. Love love love this! Totes wish I could make it out, not just for my future hubby, but this is definitely the type of show that'd make me howl. You can read more about the show/cause after the jump =)
A portion of ticket sales will be donated to the Greater New Orleans Foundation's Gulf Coast Oil Spill Fund. If the shows sell out, it could mean more than $10,000 to the fund, says Gary Solomon Jr., managing director of Le Petit.
The cult Off Broadway hit is a comedy show featuring a rotating cast of actors who read verbatim from autobiographies of other famous folks — from Tommy Lee's romance tips to the various perspectives on famous Hollywood love triangles (Elizabeth Taylor, Debbie Reynolds and Eddie Fisher, anyone?)
Two shows will be staged on July 11 at 7 and 9 p.m. at the French Quarter theater. Tickets are $69 and $99 ($60 for post-show cast party.) Visit the theater's website or call 504.522.2081.